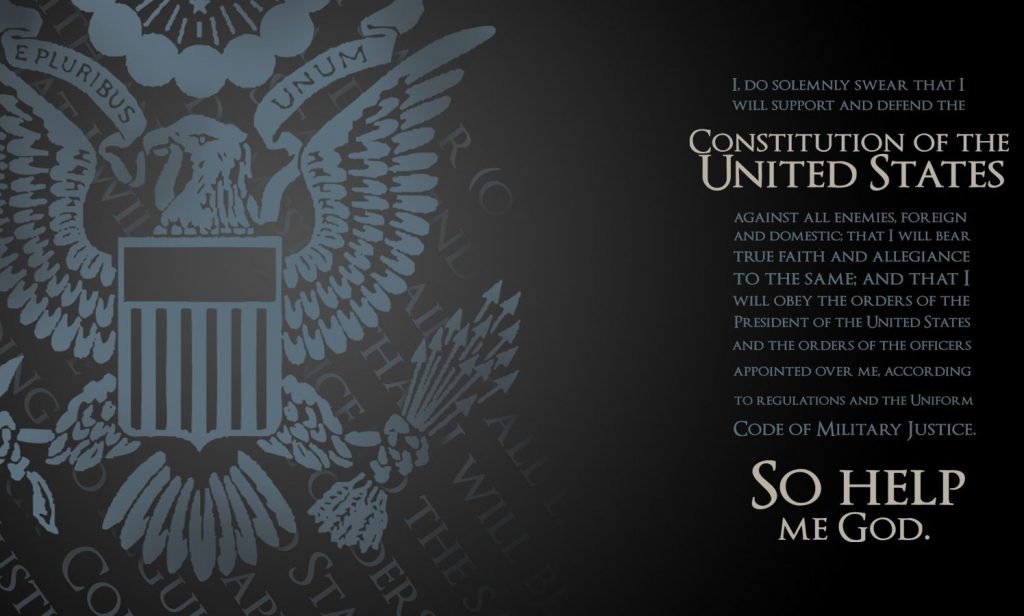 Reenlistment is one of the most long-time honored traditions that dates back to the Revolutionary War. Since it's conception it has undergone a few revisions, the most current revision and the oath we still use today was created in 1960 and implemented in 1962. Service members who enlist and reenlist into the Armed Forces will recite this oath each time that one's service is continued.
Is a reenlistment ceremony really necessary? The answer is yes according to Title 10 US Code § 502, however, it does not necessarily have to be conducted in the way in which one may think. There is nothing in that legally states how big or small the ceremony needs to be; it states that the oath will be recited by the reenlisting service member. It also states that the oath will be administered by a commissioned officer; the President, the Vice-President, the Secretary of Defense, or another other person designated under the Secretary of Defense can also administer the oath. Lastly, according to Army Regulation 601-210 the Flag will be prominently displayed near the officer administering the oath.
The key thing to take away is that if you are reenlisting to continue your service you MUST have a commissioned officer administer you the oath, you WILL have the flag prominently displayed, and it is always in good practice to have a witness present. Again this is your ceremony and you are entitled to have it as big or small as you would like, however, REMEMBER to remain tactful. Thank you for your continued service!